A Premium eCommerce Solution Completely Free For Life
With Shift4Shop, you get an enterprise-grade plan with unlimited products, users, and features, all completely free*
Need help migrating an existing website?
Learn more
No credit card required - our solution is completely free*
100+ professionally designed, industry- specific templates
Hundreds of powerful features like product and order management
Built-in SEO tools, social media, and email marketing
Trusted by Thousands of Leading eCommerce Businesses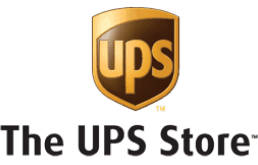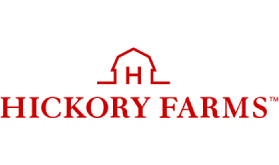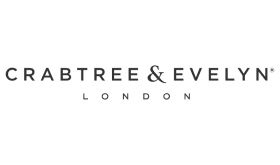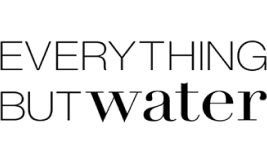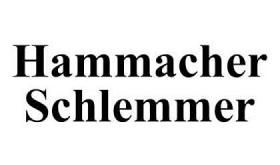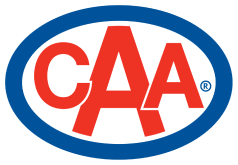 $200 Billion+
Processed Annually
3.5 Billion+
Annual Transactions
200,000+
Current Customers
The Competition Can't Compete
Shift4Shop
The Other Shop
Platform Fee
$0 for an enterprise-grade plan with unlimited products, users, features, and bandwidth
$29 - $299/month for Standard plans $2,000+/month for Enterprise plans
Included Features
More features than any other eCommerce platform - all included at no additional charge

Lacks numerous features including stackable promotions and the option for 1-page checkout
Many crucial features like real-time shipping require more expensive plans
Many features require third-party apps with additional cost

Free Themes
100+ with more being added every day
< 10
Migration Assistance
We'll migrate your current eCommerce website for free
Requires third-party assistance at a cost of $1,000+
St. Jude
Supporting St. Jude Children's Research Hospital with a goal to raise $100 million dollars through Inspiration4, plus an integrated donation widget available in your shopping cart
No support
×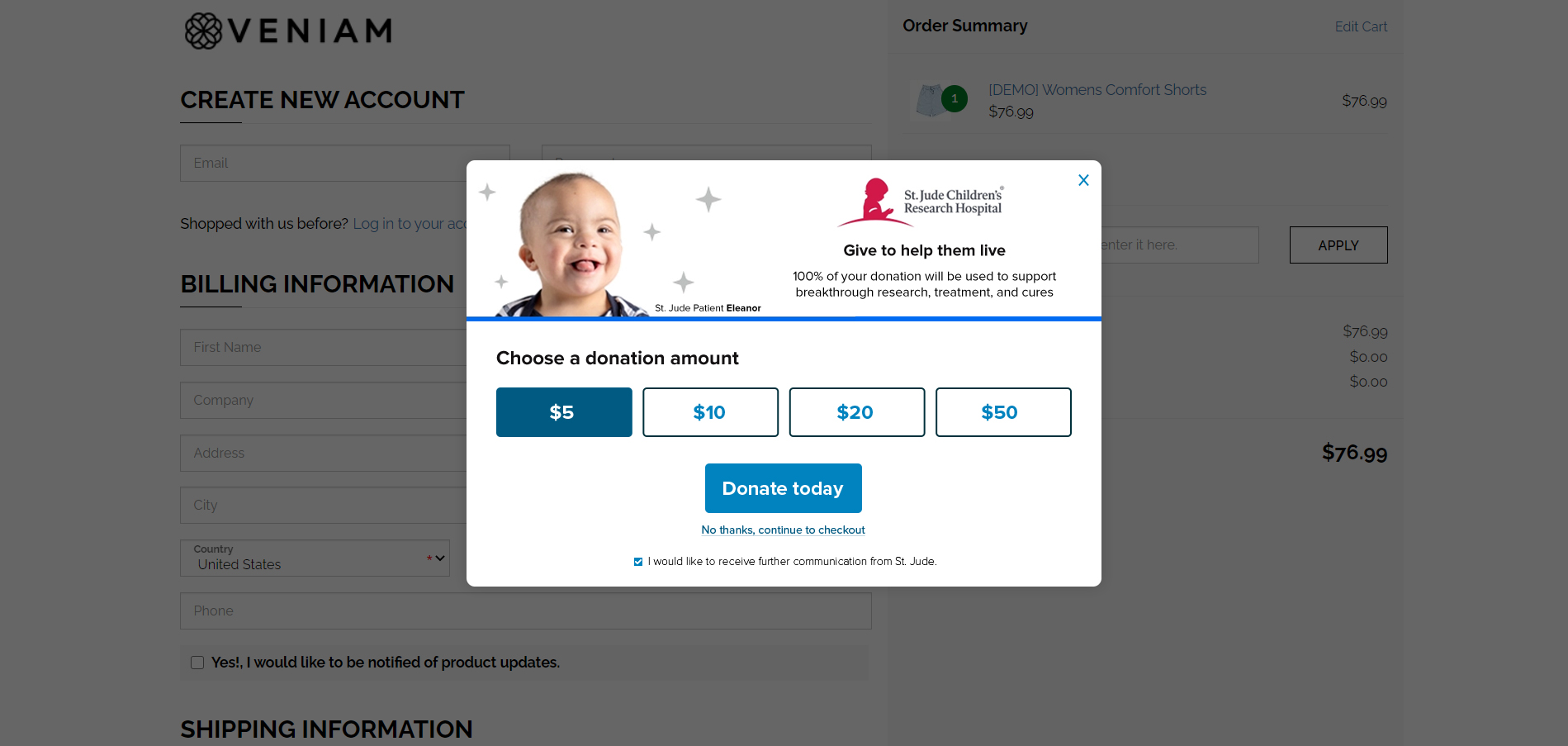 Ready to Launch?
Add rocket fuel for your business and prepare for liftoff!
Need help migrating an existing website?
Learn more
*Merchant processing agreement required.
Inspiration4 Shift4Shop Contest: Open only to Shift4Shop eCommerce hosting and merchant-acquiring US customers of Shift4 Payments, LLC. Ends 11:59 PM ET 2/28/21. Winner must be physically & psychologically fit for training and spaceflight, and must meet the requirements to be admitted into related government facilities. See Official Rules at www.inspiration4.com for complete details. Void where prohibited.
Rocket Fuel for Your Business
Shift4Shop makes it easy to build the perfect website for your business and start selling your products or services online. Our turnkey eCommerce solution includes a feature-rich website builder, product and order management, customer marketing tools and more.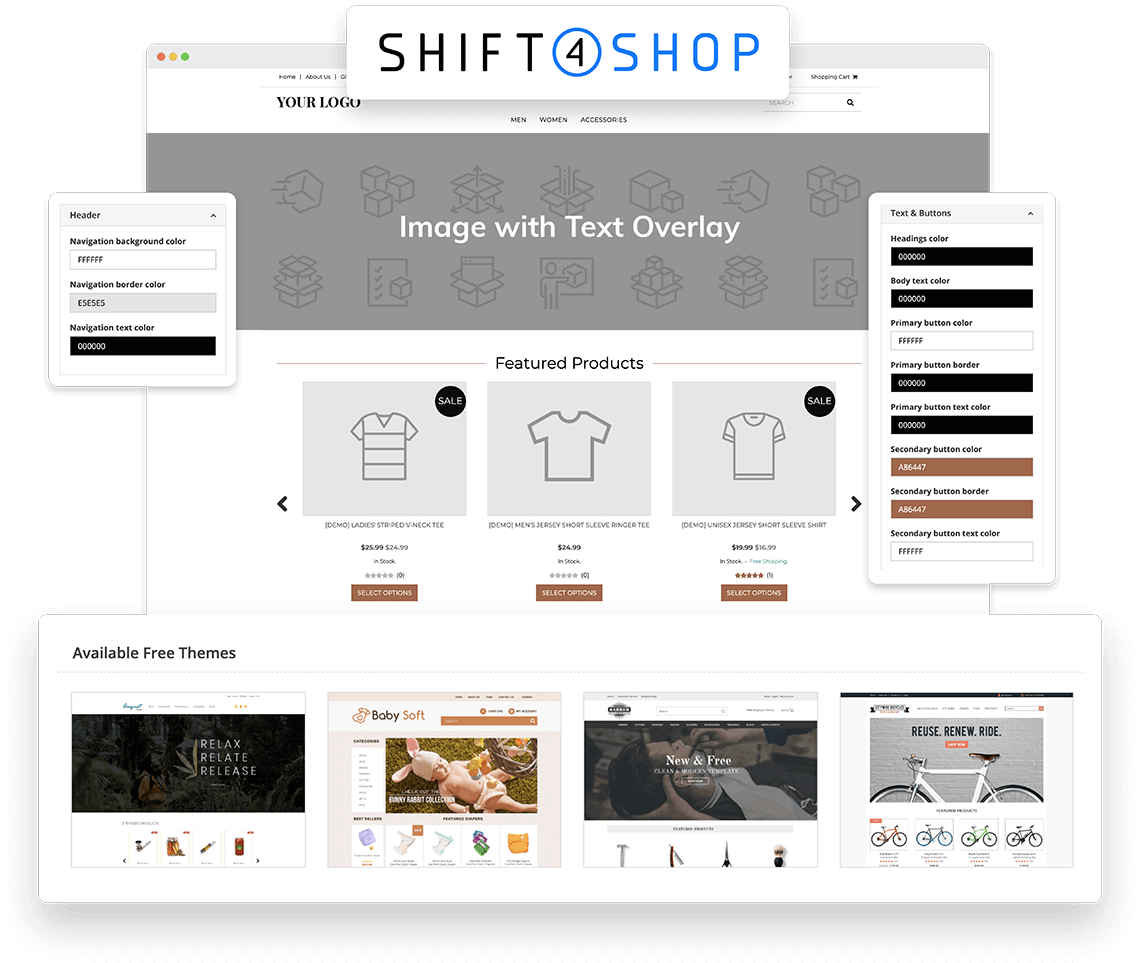 Create Your Shop With Our Powerful & Intuitive Website Builder
Choose from dozens of professionally designed, industry-specific templates, all of which are mobile-friendly, SEO optimized and highly customizable
Customize your site using our intuitive web design tool, edit the HTML and CSS directly, or access our network of web design experts to build your online store
Access hundreds of powerful features like product and order management, SEO tools, email and social media marketing, and much more
Easily migrate your existing eCommerce website to Shift4Shop, or integrate our payment tools on your existing store
Learn more
Premium Themes for Every Industry
Select from a wide range of professionally designed website templates – all of which are mobile-friendly, SEO optimized and highly customizable.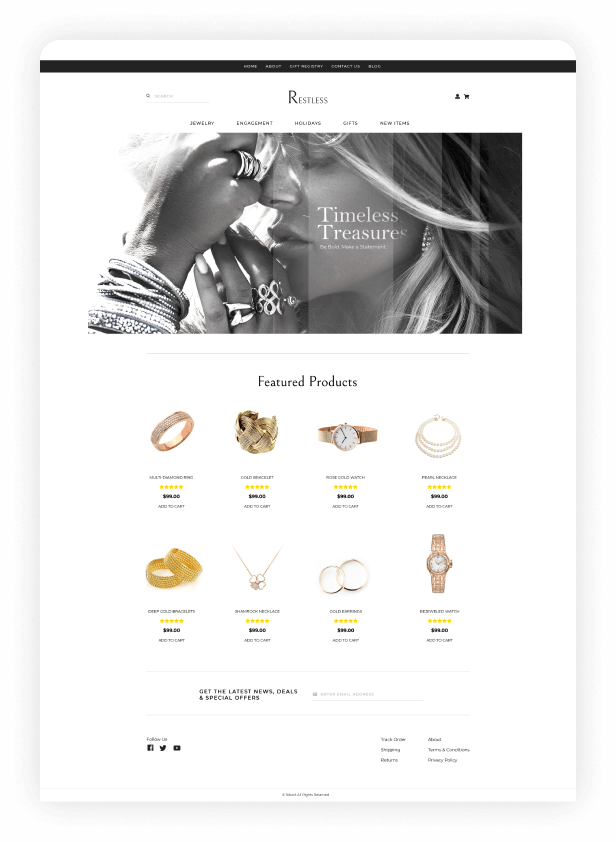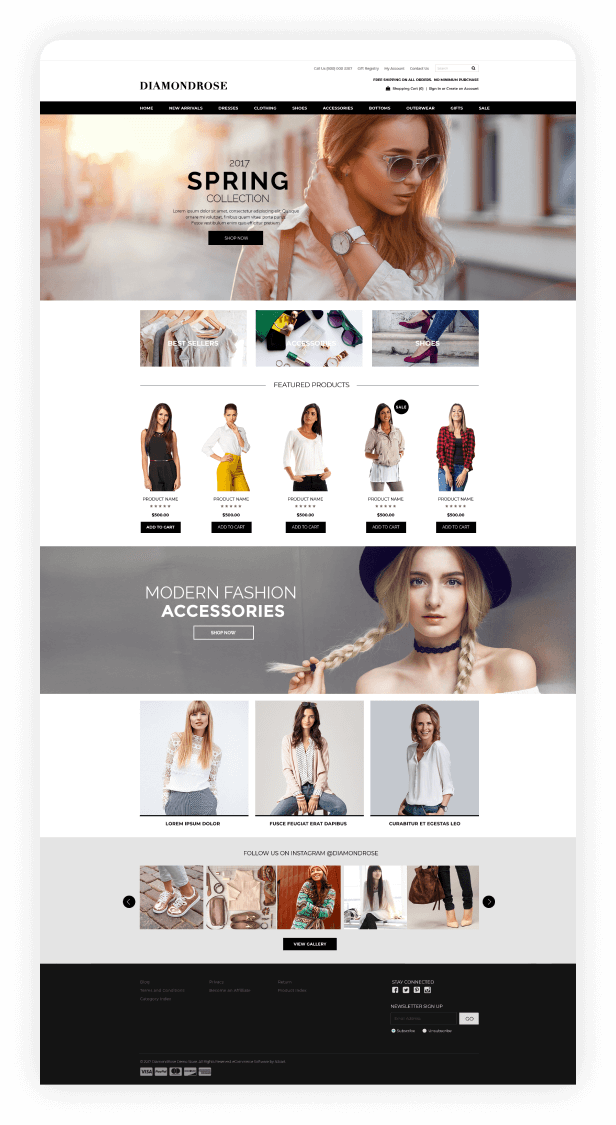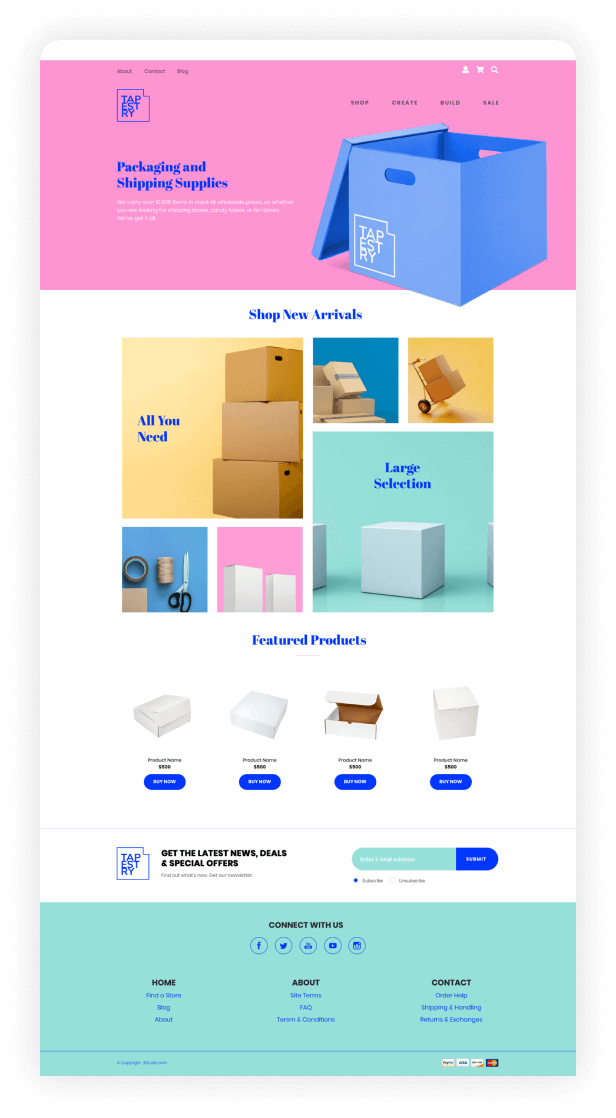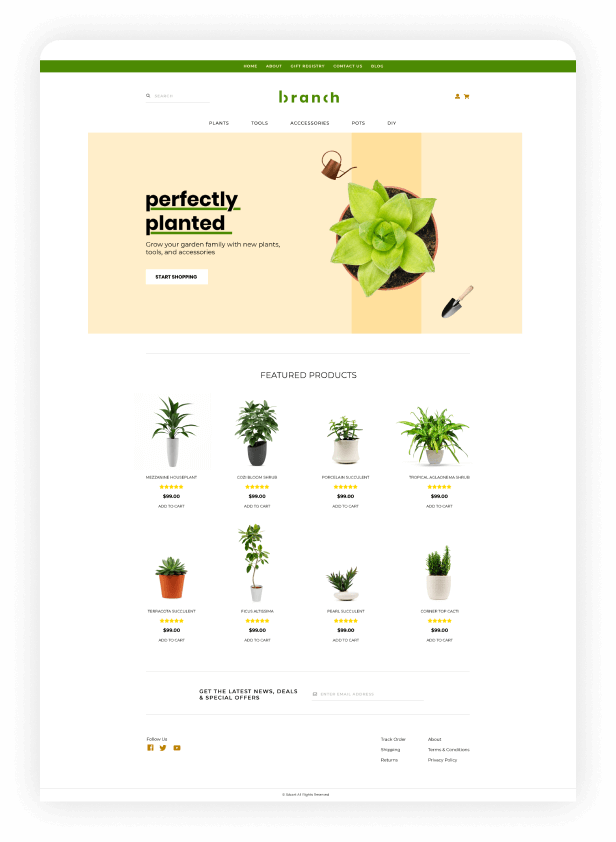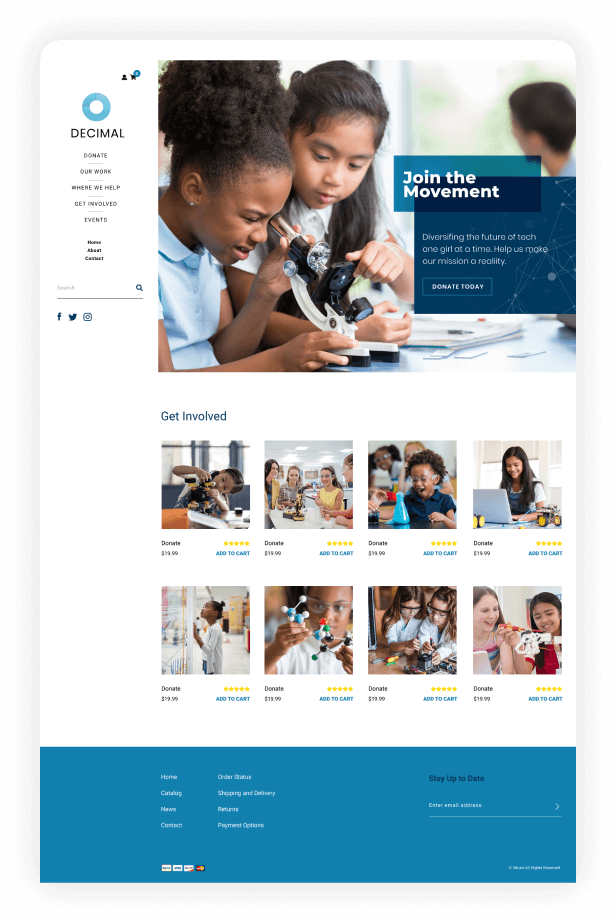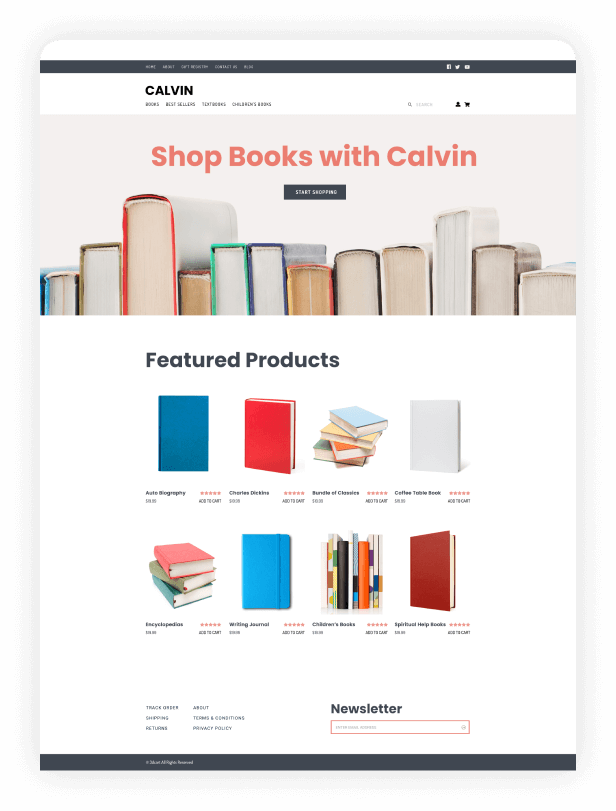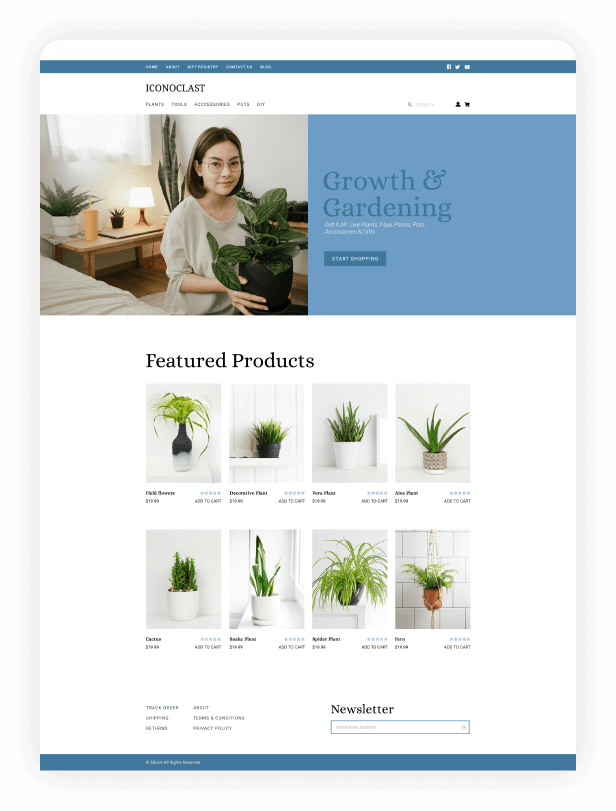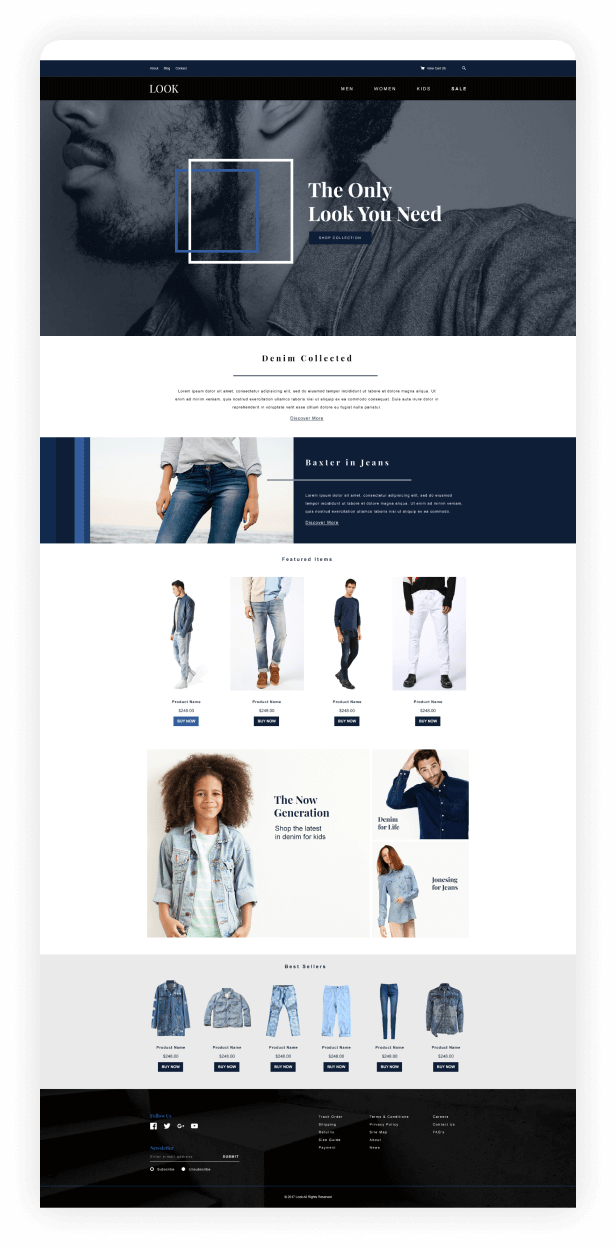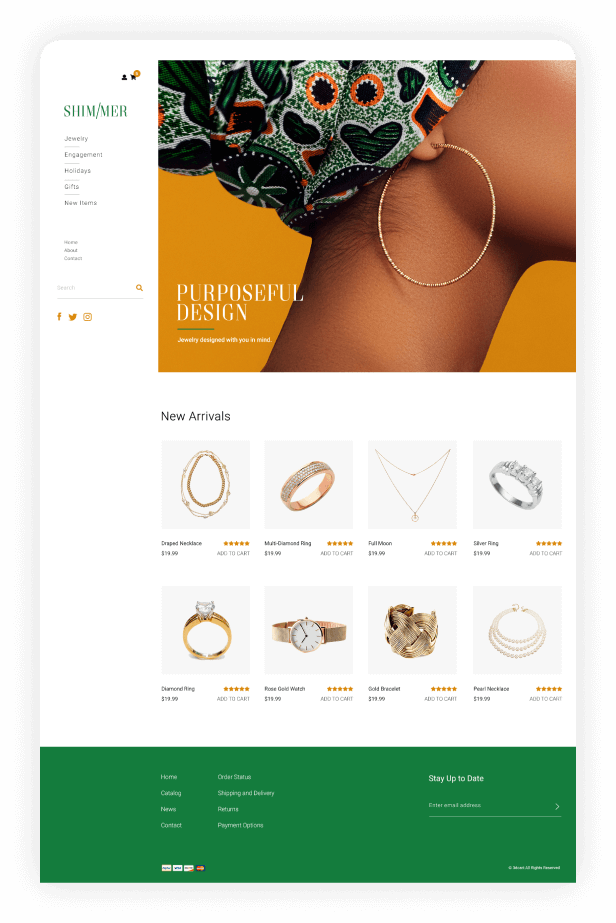 Browse Themes
The Ultimate All-In-One Online Store Builder
Hundreds of features to build, market and grow your online store
Quick & Easy to Customize

Create an online store, leave the tech stuff to us, and concentrate on running your business.

VISA PCI Certified Security

We take the security of your transactions very seriously. That's why we are one of a few exclusive PCI eCommerce solutions.

Real Time Shipping

Get accurate rates, print labels and provide tracking information with UPS, USPS, FedEx, Canada Post and AU Post.

Accept Credit Cards

Accept payments securely and seamlessly with our integrated payment processing solution.

Search Engine Optimization

The most SEO-friendly shopping cart on the market, Custom URLs, Dynamic Meta-tags, link titles and more.

Social & Mobile Commerce

Sell on Facebook with Shift4Shop's built-in Facebook Store. Reach shoppers with mCommerce for mobile devices.
Prepare Your Business for Liftoff!